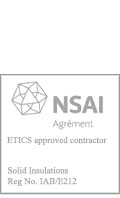 External Wall Insulation
External Wall Insulation is a form of insulation fixed to the exterior of an existing or new dwelling. This is then rendered to give a protective and decorative coating to the existing facade. The key benefit is the fact that as the insulation is fitted externally, it is possible to achieve a complete, consistent layer of insulation which completely wraps the exterior walls of your home and in turn hugely reduces the heat loss through the walls and minimizes thermal bridging while also giving your home a complete makeover.
Typical Order of Works upon commencement of job: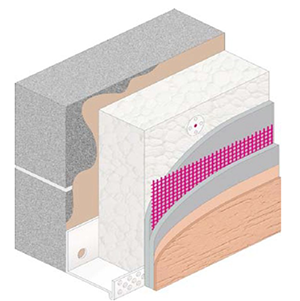 Scaffolding is erected if your property exceeds one storey
Solid Insulation installers will remove fittings as(rainwater pipes, satellite dish etc).
We then prepare the surface for our insulation system
We then install insulation boards
We then install additional mechanical fixing
A base coat embedded with a reinforcing fiberglass mesh is applied to insulation- then has to be left to dry.
Once the base coat is dry we apply a suitable decorative finish render to provide weather resistance,this can be; acrylic, silicone, Polysilicate mosaik or brick finish. This again requires 1-2 days drying time.
Any items removed from walls as (rainwater pipes, satellite dish etc) are then re-attached.
Scaffolding is taken down and the area around your property is cleaned.
We then have a final inspection to check the job reaches our high standards.
Once the homeowner is happy with our installation we then apply for a warranty.